NEW ORLEANS (FWAA) – The Football Writers Association of America and AON Insurance announced their seventh annual Freshman All-America Team on Monday morning during the association's annual awards breakfast.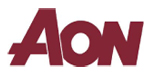 The team features teammates from Arizona State, Florida State, and Texas Tech and was chosen from 104 players nominated. The Big East leads all conferences with five players on the squad, while the ACC, Big 12 and Pac-10 each boast four members. Fourteen of the 28 freshman All-America selections are true freshman.
In addition, Boston College coach Jeff Jagodzinski was named the top first-year coach at his school.
The team and coach are selected by a group of writers led by FWAA vice-president Mike Griffith of the Knoxville News-Sentinel. Both true freshmen and redshirt freshmen were considered for the team and so noted.
2007 AON INSURANCE FWAA FRESHMAN ALL-AMERICA TEAM
OFFENSE
Pos.
Player, School
Ht.
Wt.
Hometown
QB
Sam Bradford, Oklahoma
6-4
214
Oklahoma City, Okla.
RB
Knowshon Moreno, Georgia
5-11
207
Belford, N.J.
RB
• LeSean McCoy, Pittsburgh
5-11
200
Harrisburg, Pa.
RB
Harvey Unga, BYU
6-0
221
Provo, Utah
WR
Michael Crabtree, Texas Tech
6-3
208
Dallas, Texas
WR
Jeremy Maclin, Missouri
6-1
185
Kirkwood, Mo.
TE
James Casey, Rice
6-4
245
Azle, Texas
OL
• Anthony Castonzo, Boston College
6-7
262
Hawthorn Woods, Ill.
OL
• Anthony Davis, Rutgers
6-6
350
Piscataway, N.J.
OL
• Rodney Hudson, Florida State
6-2
285
Mobile, Ala.
OL
• Matt Murphy, UNLV
6-3
265
Lake Forest, Calif.
C
Ryan McMahon, Florida State
6-3
275
Rome, Ga.
DEFENSE
Pos.
Player, School
Ht.
Wt.
Hometown
DL
• Everson Griffen, USC
6-3
265
Avondale, Ariz.
DL
Greg Romeus, Pittsburgh
6-5
250
Coral Springs, Fla.
DL
• Ian Williams, Notre Dame
6-2
300
Altamonte Springs, Fla.
DL
• Colby Whitlock, Texas Tech
6-2
281
Noble, Okla.
LB
• Greg Jones, Michigan State
6-1
220
Cincinnati, Ohio
LB
Scott Lutrus, Connecticut
6-3
220
Brookfield, Conn.
LB
• Rolando McClain, Alabama
6-4
255
Decatur, Ala.
DB
• Eric Berry, Tennessee
5-11
195
Fairburn, Ga.
DB
• Omar Bolden, Arizona State
5-11
200
Ontario, Calif.
DB
Alex Kube, Northern Illinois
6-1
203
Cary, Ill.
DB
Tavious Polo, Florida Atlantic
5-10
160
Fort Lauderdale, Fla.
DB
Deunta Williams, North Carolina
6-2
195
Jacksonville, N.C.
SPECIALISTS
Pos.
Player, School
Ht.
Wt.
Hometown
P
Keenyn Crier, Arizona
6-1
200
Spring, Texas
K
Thomas Weber, Arizona State
6-1
202
Downey, Calif.
KR
• Max Suter, Syracuse
5-11
190
Ruffs Dale, Pa.
ATH
• Antonio Brown, Central Michigan
5-11
175
Miami, Fla.
HEAD COACH
Jeff Jagodzinski, Boston College
• Denotes true freshman
The Football Writers Association of America, a non-profit organization founded in 1941, consists of nearly 1,000 men and women across North America who cover college football for a living. The membership includes journalists, broadcasters and publicists, as well as key executives in all the areas that involve the game. The FWAA works to govern areas that include gameday operations, major awards, a national poll and its annual All-America team.
For more information on the AON Insurance/FWAA Freshman All-America Team and other FWAA awards, go to www.footballwriters.com.
All-Time FWAA Freshman All-America Teams
• 2001 | 2002 | 2003 | 2004 | 2005 | 2006 | 2007
2007 FWAA FRESHMAN ALL-AMERICA COMMITTEE
Mark Anderson
Las Vegas Review Journal
Mountain West
Tim Griffin
San Antonio Express-News
Big 12
Kyle Hightower
Orlando Sentinel
Conference USA
Jason Kelley
South Bend Tribune
Independents
Paul Letlow
Monroe News-Star
Sun Belt
Ted Miller
Seattle Post-Intelligencer
Pacific-10
Brian Murphy
Idaho Statesman
WAC
Dave Ruthenberg
MAC Report
MAC
Chip Scoggins
Minneapolis Star-Tribune
Big Ten
Bob Thomas
Boston Globe
ACC
Donnie Webb
Syracuse Newspapers
Big East